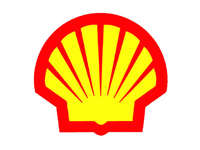 Iraq's Majnoon oilfield, one of the OPEC member's major fields, has started its shutdown for maintenance and it was not known how long the repairs would last, field operator Royal Dutch Shell said. Production at Majnoon was around 54,000 barrels per day in February, but was at 23,000 bpd afternoon at the time of the shutdown, an official from Iraq's state-run South Oil Company said.

"Majnoon shutdowns are part of the normal operation of the field to maintain facilities," the Shell spokesman said in a statement. "There are further upgrades scheduled in the second half of the year."

He did not specify further details on the planned upgrades.

Oil shipments from Iraq's southern port were at 1.75 million bpd down from 2.3 million bpd, though the reason for the dip was not clear, a shipping source at Basra port said.

The 12.6 billion barrel Majnoon field is one of the main fields alongside Rumaila, West Qurna Phase One and Zubair, that Iraq is developing with foreign companies in the south as it recovers from years of war and sanctions.