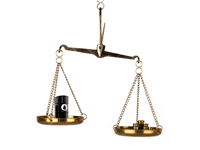 Light-sweet/heavy-sour differentials were mixed again in May. While they widened slightly in Asia, they narrowed significantly in the US and Europe. In Asia, light-sweet/heavy-sour differentials, represented by the Tapis/Dubai spread, widened, despite being a relatively poor month for high value products, with cracks for both gasoline and naphtha falling considerably, even as middle distillates remained stable.

On the other hand, fuel oil managed to gain slightly, but this supported Dubai more than Tapis and so should have resulted in a narrower spread. Instead, the widening spread can most likely be attributed to a slightly wider Brent/Dubai spread, which will temper arbitrage inflows of West African grades at a time when more and more Asian refiners come out of maintenance. As a result, the Tapis/Dubai spread during May widened to an average $9.90/b in favour of Tapis, from the $9.50/b in April.

In Europe, the Brent/Urals spread narrowed further by a significant amount from multimonth lows, supported by the end of maintenance and tighter availability. Urals also benefited from the \ anticipated lower imports from Iran as of 1 July, while the number of available Iraqi barrels also remained limited. The Brent/Urals spread stood at $1.05/b, almost halving the previous month's spread.

The US Gulf Coast (USGC) sweet and sour grade-spread, represented by the Light Louisiana Sweet (LLS)/Mars spread, narrowed by over $3.50/b, as a result of the higher availability of light-sweet crude both from West Africa and from domestic shale crude. On average, the spread in May stood at $3.11/b, compared with $6.66/b in April, in favour of LLS. Again, the product market had little to do with this, as LLS cracks were very strong, while Mars was quite weak, compared with other non-US grades.

More and more domestic light crude is ending up in the USGC, even though refiners do not need it, as they prefer a much heavier crude slate in line with their greater complexity. Since US law forbids export of domestic crudes, a glut of lightsweet grades is growing in the US Gulf that will only increase with the recent reversal of the Seaway pipeline. Moreover, the strong influx of very light-sweet crude into the Gulf Coast has dragged down LLS differentials considerably, relative to international crudes, with LLS averaging a discount of $1.50/b to Dated Brent in May.