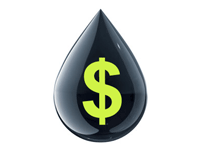 Total FSU oil supply is projected to average 13.38 mb/d in 2012, representing growth of 0.13 mb/d over 2011 and a minor upward revision of 10 tb/d from last month. This revision is due to changes to Azerbaijan's supply forecast on the back of updated production data in the first quarter.

In terms of volume, the FSU remains the region with the second-highest supply after North America. The expected growth in 2012 supply is supported by Russia, Kazakhstan and Azerbaijan. On a quarterly basis, total supply from the FSU is expected to stand at 13.37 mb/d, 13.33 mb/d, 13.37 mb/d and 13.46 mb/d respectively. Other Europe's supply is seen to increase by a slight 10 tb/d to average 0.14 mb/d. China's oil supply is forecast to increase by 70 tb/d over the previous year to average 4.22 mb/d in 2012.

Russia's oil supply is projected to average 10.34 mb/d in 2012, an increase of 70 tb/d over 2011, unchanged from last month. Supply growth is projected to slow in 2012, compared with previous years, mainly on limited new developments and a lower decline rate. In May, preliminary production data indicated a minor supply increase from the previous month. Supply maintained a healthy level, supported by the ramp-up of the Vankor project. The expected start-up of the Arkutun Dagi field at Sakhalin 1 is seen to support the expected growth. On a quarterly basis, supply is estimated at 10.34 mb/d, 10.32 mb/d, 10.34 mb/d and 10.36 mb/d respectively. According to preliminary data, it averaged 10.33 mb/d in May, slightly higher than the previous month. And supply in January–May grew by 100 tb/d, compared with the same period of 2011.