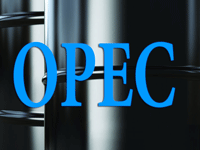 Nigeria's inflation rate rose to 12.9% y-o-y in April, driven largely by non-food items and a very price-stable month compared to last year, according to data from the National Bureau of Statistics. Though its economy is one of the fastest growing in the world and with attractive bond yields, fiscal management has had a tendency to generate inflationary pressures.

The central bank has warned that inflationary pressures are too strong, hinting that it is likely to keep monetary policy tight this year. But nobody expects a rise in rates at the bank's next meeting. The bank held rates at 12% last month, noting a "resurgence of inflationary pressures". The bank has also praised the government for its efforts to introduce fiscal discipline in its 2012 budget.

Kuwait's annual inflation eased to a four-month low of 3.3% in April and prices fell on a monthly basis for the first time in more than a year due to a drop in food prices. Inflation in the country edged up to 4.1% in March after easing gradually from a peak of 5.4% in May 2011. Consumer prices contracted 0.6% m-o-m in April, compared to a 0.8% rise in March, according to the Central Statistics Office.

The IMF advised Kuwait to cut its spending, diversify its economy, and improve its infrastructure and its investment environment in order to stay in robust financial health. According to the IMF, the country needs to cut its fiscal deficit, excluding oil and debt servicing, by at least 7 billion Kuwaiti dinars by 2017 in order to guarantee long-term fiscal sustainability. Under current projections, the government plans to raise its spending to more than 25 bn dinars in 2017.

Preliminary data from the Department of Statistics and Information in Saudi Arabia show that GDP rose 15.96% y-o-y during the 1Q12 compared to 2011. It has reached 612,295 million riyals in 1Q12 compared to 528,002 million riyals in the same period in 2011. In real terms, the percentage rise in the value of GDP for this period was 5.94% compared with 1Q11, marking a minor slowdown from the 6.6% growth recorded in 4Q11.