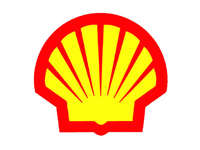 A joint venture between Iraq, Royal Dutch Shell PLC and Mitsubishi Corp. to capture and process huge volumes of gas flared from its giant southern oil fields is expected to start production this year, a senior Iraqi oil ministry official said.

"We are expecting to produce some 50 million cubic feet a day this year," Ali Hussein Khudhier, head of the South Gas Co., an affiliate of the Iraqi Oil Ministry, told Dow Jones Newswires in an interview in Zubair in the southern Basra Governorate.

The 17.2 billion joint venture--Basra Gas Co., or BGC--was signed in Baghdad in November following almost three years of negotiations between the Iraqi government and Shell.

Khudhier also said a floating liquefied natural gas plant and terminal off Basra coast in the Arabian Gulf to be built by Shell and Mitsubishi is expected to cost around $3 billion, and "we are expecting the LNG to be operational either in 2017 or 2018." The project would handle the export of 600 million cubic feet a day of LNG.

The venture would soon invite international companies in a tender to build the LNG facility near Iraq's main oil export terminal of Basra.

Gas output from the venture is expected to increase gradually to process all currently flared gas from three oil fields in Basra, Rumaila, West Qurna Phase 1 and Zubair, estimated at 1.1 billion cubic feet a day.

"We need probably more than two years to process all the gas which is being flared from the three fields," said Khudhier.

Before signing the deal with Shell, Iraq was producing around 450 million cubic feet a day of gas from these three fields.

According to the joint-venture agreement, Iraq has to supply the Basra Gas Co. with at least 2 billion cubic feet a day of raw gas even if it has to bring it from other fields other than the three mentioned.

"We are, however, expecting gas output from these three fields to reach more than 2 billion cubic feet a day when they reach their production plateau as mentioned in the contracts signed with firms developing these fields," he said.

The 25-year joint venture is made up of state South Gas Co. that holds 51%, Shell holds 44% and Mitsubishi has 5%. The terms of the venture call for BGC to buy raw gas from the oil ministry and sell the dry gas, LPG and liquids it processes back to the ministry at international prices.

Iraq has signed some 11 deals with international oil companies with the aim of reaching an output of at least 8 million barrels a day by the end of this decade.

The gas project with Shell is crucial to Baghdad's ambitious oil expansion that will also boost much-needed power generation in Iraq.

Iraq, holder of the world's 10th gas reserves, is producing 1 billion cubic feet a day of gas from southern oil fields, but some 70% of them are being flared because of lack of infrastructure.