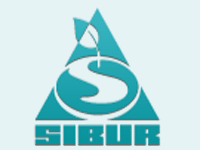 In line with a decision made earlier, the company has announced gradual shutdown of its chlorine production at the former Kaprolaktam factory, which is now integrated into SIBUR-Neftekhim, a subsidiary of SIBUR. The equipment at the production lines is worn-out and outdated, and has no more resource for accident-free and economically feasible operation; and replacing it with new equipment would be economically unfeasible.

Phasing out of the units started in 2012 and will continue until the spring of 2013. This timeline provides for the safest possible shutdown process. The shutdown-related measures will be taken in close cooperation with the authorities of the Nizhny Novgorod Region and city of Dzerzhinsk under the supervision of the Rostekhnadzor (Federal Service for Environmental, Technological and Nuclear Supervision) regional office.

An advance notice about the end of operation was given to the personnel at the chlorine production. A large number of the employees will continue working at the divisions of the former Kaprolaktam unrelated to chlorine production. The company will fully comply with its obligations under the employment law on allowances to the personnel and offer them employment options at the SIBUR facilities in the Nizhny Novgorod Region and other regions of Russia.

The Company will meet its obligations under the existing contracts for the sale of goods and services in full.

SIBUR is a co-founder of the RusVinyl plant currently under construction in Kstovo. Polyvinyl chloride (PVC), which used to be the key product of the shutdown lines, will be made by the new plant employing a cutting-edge and environmentally-friendly technology of Solvay, Belgium.

Closing down some of the outdated facilities will help to remediate environmental damage dating back to the Soviet era. Upon shutdown of the chlorine production, the discharge to the sludge depositary the local people call Beloye More (the White Sea) will stop. SIBUR, working with the national, regional, and local authorities, will proceed with further closing-down measures at the facility. Etalon R&D centre has completed drawing up the respective design documents commissioned by the Company, and the documents are currently undergoing regulatory revision.

Oka–Polymer industrial park has been registered on the former Kaprolaktam site; the park is expected to engage polymer processing companies, R&D institutions and others. An agreement on cooperation has been reached with the authorities of the Nizhny Novgorod Region and the city of Dzerzhinsk. Old production lines will be closing down along with attraction of new residents to the site. The industrial park infrastructure and new production lines to be opened will provide for creation of new jobs. The image of the Oka-Polymer industrial park will benefit from improving environment.

The Company gratefully acknowledges the contribution of the former Kaprolaktam to the national chemical industry over several dozen years of its operation, therefore all items connected with the history of the factory and hard work of its employees will be carefully preserved in the corporate museum.