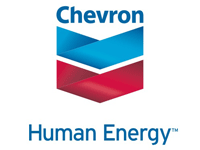 Chevron Corp is buying into blocks in Iraq's Kurdistan, according to two oil executives involved in the region, as the second-largest U.S. oil company follows Exxon Mobil Corp into an area where oil rights are a subject of fierce dispute.

Chevron is purchasing 80 percent of the Sarta and Rovi blocks from India's Reliance Industries Ltd, according to the two executives, who requested anonymity.

It is a foray into Iraq for Chevron after the California oil company was not involved in contracts awarded in Iraq's four licensing rounds. Austria's OMV AG holds the other 20 percent interest in Sarta/Rovi.

Exxon caused a stir in Baghdad last year by signing an exploration deal with the Kurdistan Regional Government in the north, which the central government deemed illegal.

Just last month, Iraq asked U.S. President Barack Obama to stop Exxon from exploring in the autonomous region because it could have dire consequences for the country's stability.

Chevron declined to comment on Wednesday, saying that it continued to be interested in pursuing opportunities that "help Iraq achieve its objectives for the oil and gas industry."

Last November's signing of the Exxon exploration deal with Iraqi Kurdistan marked the first time a major oil company had dealt directly with the Kurds in northern Iraq.

Kurdistan, with its own government, has clashed with Baghdad over autonomy and oil rights. It halted its crude exports in April after accusing the central government of not making due payments.

Another U.S. oil major now enters the mix through the deal with Reliance, which Britain's Sunday Times newspaper said was thought to be worth about $200 million in a report of the talks.

Chevron already has a history with the Indian energy conglomerate, which is controlled by Asia's second-richest person, Mukesh Ambani. Chevron bought Reliance's partner in U.S. shale gas, Atlas Energy, in a 2011 deal that the Indian company said undervalued the assets.

And in 2009, Chevron sold back a 5 percent stake in Reliance's Jamnagar, the world's largest refinery complex.