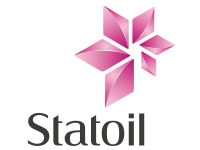 Statoil has awarded CHC Helikopter Service AS three new helicopter contracts, including offshore flights from Kristiansund and Bronoysund, as well as the search and rescue helicopter stationed on the Heidrun platform. Statoil needs to have four transport service helicopters in Kristiansund, two in Bronnoysund, one search and rescue helicopter on Heidrun, as well as a replacement helicopter for the rescue helicopter, initially stationed in Bronnoysund. The Kristiansund contract has a duration of five years and seven months, with start-up on 1 July 2014. The duration of the contracts for Bronnoysund and Heidrun are five years, starting on 1 February 2015. All three contracts have extension options for up to three years.

"Our activity level in the Norwegian Sea is high. These contracts will help make us more robust in meeting the needs for helicopter services in the area in the years to come," says Jannicke Hilland, head of Joint operations in Statoil.

"Statoil opted to split the helicopter activity in the Norwegian Sea among three contracts to ensure full competition. This was a success. The current supplier, CHC Helikopter Service, won the competitions for all three contracts. This allows us to achieve economies of scale in the form of reduced costs and future flexibility," says Jon Arnt Jacobsen, head of procurement in Statoil.

Statoil has reserved the right to adjust the number of helicopters during the contract period. Statoil and CHC Helikopter Service have also agreed that Statoil will have the flexibility of moving helicopters between the bases, both in the region, in the rest of the country, and possibly also internationally. The estimated total value of the contracts is approximately NOK 5 billion, including options for extensions and contract expansions. The expansion option ensures helicopter resources for potential new platforms in the region.

The contract award is one of the largest civil sector helicopter awards ever made, anywhere in the world. Four of the helicopters are type Sikorsky S92, three are Eurocopter EC225 and one is a Eurocopter L1. The latter is a search and rescue helicopter, and is the same type as the one currently used on Heidrun. All of the helicopters will be upgraded to comply with the latest standards before the contracts commence.

Statoil has helicopter flights from six bases in Norway: Sola, Bergen, Floro, Kristiansund, Bronnoysund and Hammerfest. There are search and rescue helicopters stationed offshore at Oseberg, Statfjord B and Heidrun. The flights from Kristiansund will run to facilities including Heidrun, Asgard A, B and C, Kristin and Njord. Flights from Bronnoysund will include destinations such as Norne. Flights to the drilling rigs in the area at any given time will come in addition to this.