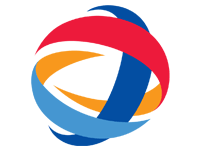 Baghdad is working to cancel Total's share in southern Iraq's Halfaya oilfield after the French company announced it signed agreements to develop oil in autonomous Kurdistan, a senior Iraqi oil official said.

Iraq's central government says oil deals signed with the country's northern Kurdistan region are illegal. Total announced it had agreed to buy a stake in two blocks in the region, angering Baghdad.

"We are working to cancel Total's stake in the Halfaya contract. We will disqualify and terminate the contract of any company signing a deal with the Kurdistan region without the approval of the oil ministry," Abdul-Mahdy al-Ameedi, director of the ministry's contracts directorate, told reporters.

Total declined to comment on the Iraqi statement.

The French company followed U.S. rivals Exxon and Chevron into Kurdistan, which analysts say has huge potential reserves and offers more attractive contract terms than the Iraqi central government's deals.

Its move will likely further strain ties between Baghdad and Kurdistan, which are already deeply at odds over a long-running dispute about who controls contested territories and oil rights along their hazy internal frontier.

In June, Total and its partners PetroChina and Petronas started production at Halfaya oilfield. Total has an 18.75 percent stake in the operation under a contract signed with the central Iraq government in 2010.

Total's Chief Executive Christophe de Margerie signaled in February that the company was thinking about Kurdistan investments because terms were better than those offered in a new bidding round by Baghdad for the rest of Iraq.

Norway's Statoil is also looking closely at exploration deals with the Kurdistan authorities, industry sources have said.

"Production sharing contracts offered by Kurds represent a prize for most foreign oil firms, while Baghdad's tough-terms deals are more grin and bear," Ali Shallal, a legal expert specialized in drafting oil contracts said.