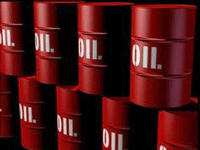 The world oil demand forecast for 2013 is based on the following assumptions:

World GDP will grow at a slightly slower rate than last year. Oil prices will have an impact on transport fuel demand.Normal weather is assumed. The US economy is expected to stabilize; however, the rest of the OECD economies are facing some turbulence. US oil demand is expected to be flat; but it will remain as a wild card in 2013 oil demand. OECD economic movements will provide a major amount of uncertainty. Further domestic price and tax hikes are expected in most of the non-OECD area. Further policies directed towards a reduction in energy use will take place next year worldwide. Most governments will place an emphasis on energy conservation and increase the use of alternative fuel. The Chinese economy is forecast to grow at 8.0% in 2013, down slightly from 2012.

The Middle Eastern economy is expected to slow slightly next year, compared with this year. Various factors will slightly reduce oil demand growth in Other Asia and Latin America, such as price subsidy-removal, fuel-switching and energy-conservation programmes. There will be a stronger utilization of nuclear and coal-power plants. The continued shutdown of most of Japan's nuclear power plants is assumed. The world will see a strong movement towards the use of smaller, more economical vehicles, such as hybrid and electric cars. Most of the growth in oil usage will be in the transport, industrial and petrochemical sectors.