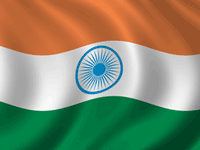 The shipping ministry has told private company Great Eastern Shipping Co to supply tankers to import Iranian oil for state-run refiner MRPL, which had to slash imports from Iran in July because the shipper was unwilling to carry them.

Mangalore Refinery and Petrochemicals (MRPL) (MRPL.NS), Iran's biggest Indian client, has an annual contract with Gesco through Transchart, an agency of the federal shipping ministry.

But Gesco refused last month to lift cargoes for MRPL because of the lack of insurance cover after European sanctions came into effect barring insurance and reinsurance for Iranian shipments.

An industry official, with access to a letter sent by the shipping ministry to Gesco on Monday, said it made clear India had now allowed state-run insurers to provide some cover for Iranian shipments and told the company to provide vessels for MRPL.

"Finance ministry has notified insurance policy for Iran oil imports on July 30, 2012," the industry official said.

"You (Gesco) are requested to arrange for the necessary insurance cover immediately and nominate suitable vessels to MRPL/Transchart for loading Iran crude oil under the CoA (Contract of Affreightment)," the official quoted the letter as saying.

Gesco, the country's biggest private shipper, said it has not yet received the letter and had told MRPL that insurance in its current form was inadequate for voyages to Iran.

"We have conveyed to MRPL that we will not be able to lift cargoes from the sanctions-hit country due to inadequacy of the insurance cover offered by the Indian insurer United India Insurance Co," Gesco spokeswoman Anjali Kumar said.

Indian insurers have agreed to provide cover of $50 million each against pollution and personal injury claims, also known as protection and indemnity (P&I) insurance, and for hull and machinery to protect ships against physical damage.

India is permitting refiners on a case-by case basis to use Iranian tankers and insurance for oil purchases.

Iran, which was India's second biggest oil supplier for five years, slipped to third place in 2011/12 as sanctions bit. Western countries are applying pressure because they suspect Tehran is developing nuclear weapons, while Iran says its nuclear work is designed for peaceful purposes.