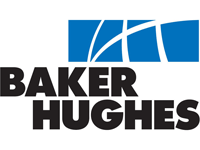 Baker Hughes has introduced the LATIDRILL water-based drilling fluid system to help operators enhance wellbore quality and increase drilling efficiency in extended lateral sections in unconventional shale plays. The LATIDRILL system is more environmentally favorable than oil-based fluid systems and offers the hole stability and superior drilling speed and performance normally associated with invert emulsion systems.

Tested under rigorous laboratory conditions and proven in the field, the LATIDRILL system improves wellbore stability by controlling the clay hydration typically associated with the use of a conventional water-based fluid. Clay hydration can lead to sloughing shale and borehole enlargement. The LATIDRILL system uses a proprietary wellbore stabilizer that mechanically maintains wellbore integrity and limits non-productive time associated with hole stability issues. By delivering a more stable wellbore in long horizontal sections, the LATIDRILL system reduces pore pressure transmission, minimizing or even eliminating mud losses.

The LATIDRILL system improves drilling efficiency with specially purposed lubricants that coat metal surfaces, drill cuttings, and formation walls to reduce torque and drag, particularly in high-pressure/high-temperature applications. The lubricants also allow for the delivery of greater amounts of hydraulic horsepower to the drill bit and result in faster rates of penetration. Because the LATIDRILL system is water-based, disposal of oily cuttings is unnecessary, and clean-up time on the rig can be reduced by as much as two days compared to that of oil-based systems.

Operators can realize greater value by packaging the LATIDRILL system with the full range of Baker Hughes shale solutions, including the StarTrak imaging tool, the AutoTrak rotary steerable system, and the Hughes Christensen Talon 3D PDC bit.