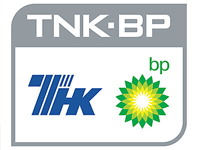 TNK-BP held a Transportation Safety Forum, where the company shared its experience in implementation of best practices with contractors, experts, government authorities and Russian companies in fuel and energy industry.

More than 70 specialists and experts took part in the Forum, representing leading global oil servicing companies working with TNK-BP, such as Weatherford, Schlumberger, Baker Hughes, as well as Russian oil and gas companies like Lukoil, Rosneft, Sibur and others.

TNK-BP is constantly working to improve transportation safety through the integrated implementation of top international standards and practices. The company uses the newest technological solutions, including equipping vehicles with on-board monitoring systems using GLONASS and GPS, as well as developing a culture of safe driving in TNK-BP subsidiaries and among its contractors.

"Improving transportation safety is a vital component of safe production. A significant reduction in the number of road traffic accidents in the oil and gas sector can only be achieved by combining our experience, knowledge and efforts. I am certain that the TNK-BP Transportation Safety Forum will become an effective platform to work out a united concept and find approaches to solve this issue. We are ready to share our experience, standards and practices with colleagues and partners; this will enable oil and gas companies to see solving transportation safety problems in a single dimension, and thereby increase the level of industrial safety in this sector in general," said Elena Kompasenko, Vice President, Health, Safety and Environment.