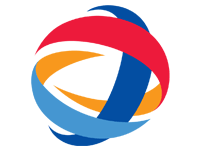 Iraqi authorities have warned France's Total that it must freeze its energy deal with Iraq's autonomous Kurdistan region or sell its stake in the Halfaya oilfield, a government official said. Total last month followed U.S. oil majors Exxon and Chevron in ignoring Baghdad's warnings about possible punitive action and signing contracts with the country's Kurdistan region.

Iraq's central government says the deals are illegal.

"Iraq has officially asked Total to freeze or cancel its contract with the Kurdish region and respect Iraqi law or sell its stake in Halfaya oilfield," Faisal Abdullah, a spokesman for Deputy Prime Minister for Energy Hussain al-Shahristani said.

"We have made it clear to Total they have only two choices," he said. "There is no third option."

He did not specify any deadline for Total to comply with Baghdad's request.

The petroleum deals are worsening already tense ties between Baghdad and Iraqi Kurdistan, autonomous since 1991, in their long-running dispute over land and oil rights.

Total in July said it had bought a 35 per cent stake in two exploration blocks in Kurdistan, drawing warnings from Iraqi authorities that it would be blacklisted for violating Iraqi national law.

The French company, which has an 18.75 per cent stake in the Halfaya oilfield operated by a consortium with PetroChina, Petronas and Iraq's state-owned South Oil Company, had earlier this year stated its interest in Kurdistan.

Total had said deals with the central government were less attractive.

Baghdad says it has the exclusive right to decide on oil policy, and Kurdistan must seek approval for any agreements with foreign oil companies. But Kurdistan says it can set its own policy for oilfields within its region.