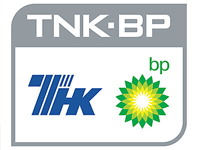 TNK-BP has become the first company in Russia to apply a unique improved multi-stage hydraulic fracturing technology to develop hard-to-recover reserves at mature fields in West Siberia, thereby reducing well completion cycle and costs.

TNK-BP is implementing a comprehensive programme to boost production performance of its mature fields in West Siberia. A pilot project run by Samotlorneftegaz and Trican Well Service to test a 6-stage hydraulic fracturing technology in 15 wells has demonstrated impressive performance: the time required to complete a well is more than three times shorter, while reservoir productivity is higher compared to other multi-stage fracking techniques.

The key element of the new technology is the use of special equipment to clean the wellbore after each fracking stage and proceed to commercial production immediately after completion of the sixth stage.

The Company plans to expand the project to a further 25 wells in the Samotlor field by the end of 2012, and from 2013 to use this technology to frac around 50 horizontal wells every year across its West Siberian subsidiaries.

"West Siberia is a strategic region for TNK-BP, with potential oil reserves of over 1.5 billion tonnes. The use of new technologies to develop mature fields has enabled TNK-BP to tap reserves that could not be commercially produced before. The success of the pilot project creates opportunities to scale up the new technique across other company assets. Careful selection and deployment of innovative technologies will enable the company to achieve its main objective of developing mature fields more efficiently and tapping hard-to-recover reserves in traditional oil-producing regions", said Francis Sommer, TNK-BP Senior Vice President, Operations and Technology.