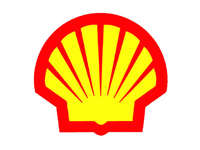 Delays in Iraq's pipeline construction threaten to stall production at Royal Dutch Shell's Majnoon oilfield for at least three months, forcing the field to miss a 2012 target of 175,000 barrels per day, oil ministry documents showed.
Wary of losses, Shell has asked Iraq for a waiver to start recovering costs if Majnoon does not meet its first commercial production target by year-end - a contract requirement before costs can be retrieved, according to documents seen by Reuters.
Shell's troubles illustrate infrastructure hurdles facing oil operators in the OPEC nation. Some oil majors have begun signing deals with Iraq's autonomous Kurdistan region, which they say offers more attractive conditions than the country's federal government in southern oilfields.
Majnoon is shut for maintenance. But lagging development could put off completion of the new pipeline until the first quarter of next year, according to a Shell document filed with the oil ministry.
"A key concern ... remains the uncertain delivery of the First Commercial Production (FCP) pipeline," said the official letter sent by Shell's managing director of Majnoon.
Another oil ministry document showed Shell had requested the South Oil Company (SOC) chief review its proposal to start retrieving costs by the end of 2012 in case Iraq failed to provide an export route to handle Majnoon's output. "This principle will reduce significant investment risk," the document said.
One senior Iraqi oil ministry official, who asked not to be identified because of the sensitive nature of the matter, acknowledged pipeline progress was slow. But he said Shell was also behind on development at Majnoon to boost output.
The 12.6 billion barrel Majnoon oilfield is one of the major fields alongside Rumaila, West Qurna Phase One and Zubair that Iraq is developing with foreign companies in the south as it recovers from years of war and sanctions.
In February, production at Majnoon was 54,000 bpd, Shell says, but on average for the first quarter of this year, output was 18,600 bpd, far below the planned year-end target.
Production at the field was around 45,000 bpd when Shell took over in 2010.
Shell has since spent around $1 billion, and planned to invest another $1 billion in 2012.