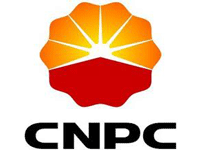 Shanghai, China - Intertek Moody, a leading provider of quality and safety solutions serving a wide range of industries around the world, has been certified as a quality inspection provider by China National Petroleum Corporation (CNPC) increasing the range technical inspection services it can deliver to CNPC.

The certification covers oil and gas storage and transmission project quality pipeline inspections, for projects in China and abroad as well as chemical and petrochemical projects and equipment inspections. As China's largest oil and gas producer and supplier, CNPC continues to expand its operations globally and locally, with Intertek being the only foreign-owned company qualified by CNPC for providing inspection services in China. This certification extends Intertek's existing inspection services provided to CNPC which include pipe, equipment and oil country tubular goods inspection (OCTG).

Technical inspection services are critical to ensuring a supply chain that minimises risk, reduces cost and potential delays, improves product quality and safety and ensures compliance to local and international standards. Intertek is the world's leading provider of technical inspection services to the global energy market, dedicated to reducing clients' risks, enhancing quality and ensuring compliance.