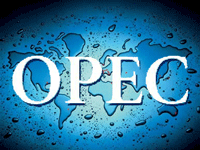 Non-OPEC oil supply in 2013 is expected to grow by 0.92 mb/d to average 54.10 mb/d, indicating an upward revision of 120 tb/d to the average, while expected growth has remained unchanged from the previous MOMR. Historical revisions to 2011 and 2012 have been carried over to the 2013 supply forecast. Additionally, there have been a few revisions that have changed the supply profile of some individual countries. On a regional basis, North America is expected to have the highest growth in 2013, followed by the FSU, Latin America and Africa, while OECD Western Europe is seen to decline. On a quarterly basis, non-OPEC supply in 2013 is expected to average 53.83 mb/d, 53.75 mb/d, 54.04 mb/d and 54.77 mb/d respectively.

The oil supply forecasts for the US, Norway, Denmark, Australia, Vietnam, Argentina, Yemen, Gabon and the Sudans have experienced some upward revisions for 2013, while the supply projections for the UK, Malaysia, Brazil, Colombia, Syria, Kazakhstan and Other FSU have been revised down. The majority of the revisions were due to changes to the 2011 estimate and 2012 forecast, which were carried over to 2013.

The Sudans' supply is forecast to grow by 0.12 mb/d in 2013 to average 0.33 mb/d, an upward revision of 180 tb/d from the previous MOMR. The revision was introduced when an agreement was reached between the two sides on oil transit. Yemen's supply is expected to increase by 40 tb/d in 2013 to 0.21 mb/d, representing a 25 tb/d upward revision to growth from the previous month. The revision came as Yemen's Marib link is repaired and output from the fields is expected to resume. Brazil's supply is expected to average 2.81 mb/d in 2013, an increase of 0.10 mb/d over 2012; this is a 70 tb/d downward revision to growth, compared with the previous assessment, due to a re-evaluation of the production of biofuels and other projects.