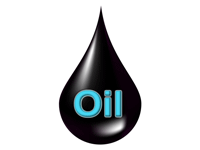 Production from Iraq's southern oilfields is at 2.5 million barrels per day as the country edges closer to becoming the world's biggest source of new supplies over the next few years, a senior Iraqi oil official said.

Iraq's biggest field Rumaila, operated by BP, is producing 1.35 million bpd while Zubair oilfield, run by Italy's ENI, is producing 270,000 bpd, Dhiya Jaffar, head of the state-run South Oil Co., told Reuters.

OPEC member Iraq aims to double its output over the next three years as it recovers from years of sanctions and war. Last month, the country's total oil production rose above 3 million bpd for the first time in more than three decades.

"Production increases from major oilfields developed by foreign firms have helped boost total production to 2.5 million bpd in the south," Jaffar said.

Jaffar said output at West Qurna One field, run by Exxon Mobil, was at 450,000 bpd, and was seen increasing by 50,000 bpd by the end of 2012, and targeting output of 600,000 bpd by 2013.

The SOC chief said additional oil output has come from Luhais oilfield in Basra province and Nassiriya oilfield where both are locally developed by the Iraqi state oil company.

Luhais, which has been producing between 27,000 to 30,000 bpd in June, is now producing 70,000 bpd, Jaffar said.

Nassiriya, listed as having reserves under 5 billion barrels, has seen output increasing to 35,000 bpd, up from 15,000 bpd, he said.

Iraq's oil exports have been held back by a lack of loading capacity in the Gulf after decades of neglect of infrastructure due to war and economic sanctions, but it is expected to provide the world's largest expansion in oil export capacity in 2012 as new outlets opened.

Iraq's oil exports rose to 2.565 million bpd on average in August, their highest level for three decades, as shipments from Basra in the south were 2.252 million bpd.