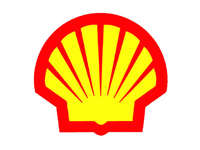 Tyco Flow Control, a unit of Tyco International, announced that it has been selected to provide pressure relief valves and after-market services to Shell globally. The five-year Enterprise Framework Agreement (EFA) covers Crosby and Anderson Greenwood direct acting and pilot-operated pressure relief valves, line block relief valves and supporting services for all of Shell's operations worldwide.

With some of the industry's most recognized brands and extensive range of technology, Tyco Flow Control's products are applied in a wide range of industries, including oil and gas. The Anderson Greenwood and Crosby brands are renowned for their high quality and reliable performance in a broad range of applications.

"We are pleased that Shell has selected Tyco to supply these critical valves and services," said Emmanuelle Dubu, managing director of Tyco Flow Control's pressure management product unit. "Through this agreement, we are committed to drawing on our deep product expertise and keen focus on quality to provide Shell with high-performing, dependable products."

With a worldwide footprint comprising more than 300 locations, Tyco Flow Control has the global capability, expertise and engineering knowledge required to fulfill the enterprise framework agreement to add value to Shell's global operations across 80+ countries.

"Through our network of locations, we are well-positioned to deliver global solutions and responsive local service everywhere Shell operates," said Sheri Roberts-Updike, vice president and general manager of Tyco Flow Control's global oil and gas business. "We look forward to meeting and exceeding Shell's expectations under this important new agreement." The agreement for pressure relief valves is the second framework agreement secured by Tyco in the last year. During 2011, Tyco was also selected by Shell to provide butterfly valves globally in a similar agreement.