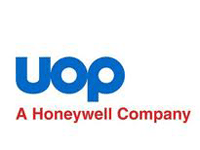 UOP LLC, a Honeywell company, announced it has launched its first UOP Regional Engineering Design Seminar 'EDS', an intensive training programme designed to provide engineers with the fundamentals of refining process design. The programme will help meet growing demand for highly-trained refinery operators in the Middle East.

"UOP has led more than 50 Engineering Design Seminars to date, but this will be the first programme held outside the U.S.," said Geoff Miller, senior vice president and general manager of engineering for Honeywell's Performance Materials and Technology business.

"This instructor-led training programme recognizes the immense growth in new refining projects in the region and then need for trained personnel to lead these projects," he added.

The seminar began Sept. 2 with an opening ceremony in Doha, Qatar. Thirty participants from five regional energy companies — Qatar Petroleum, Qatar Fuel Additives Co. Ltd., Oman Oil Refineries & Petrochemical Industries Co., Abu Dhabi Oil Refining Co. and Turkish Refineries Petroleum Co. — along with guests and representatives from Honeywell's UOP, Qatar Petroleum, Qatar University and the Qatar Foundation, were in attendance.

The seminar, which is comprised of three, two-week sessions ending in January, is led by UOP process design and equipment design specialists.

Programme topics are presented in the context of the design of a refinery process unit or a specific type of refinery equipment. Thirty students are participating in the seminar.

Qatar's petroleum consumption rates are on the rise due to economic growth and demand from the transportation sector, according to the U.S. Energy Information Administration, sparking new refining projects across the region.

UOP and Qatar Petroleum collaborated to establish the first EDS programme in the Middle East due to growing demand for highly trained engineers who specialize in refinery process units and equipment.

UOP representatives from Abu Dhabi, Dubai, Dhahran and headquarters in Des Plaines, Illinois along with Qatar Petroleum's corporate training manager, Ali Nesser Telfat, and assistant manager for professional learning, Fatima Ibrahim Ali Al-Mansouri, joined in welcoming guests and programme participants at the opening ceremony.