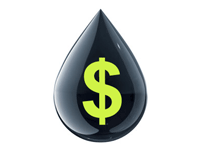 Asian refineries continued limiting product supplies due to maintenance and additional unscheduled shutdowns. This tightened the market amid strong demand for light and middle distillates, allowing cracking margins to maintain their momentum.

At the top the barrel, gasoline and naphtha posted an impressive performance on the back of prospects of tightening supplies in the region. The gasoline crack showed a substantial increase, to hit the highest level seen this year, as market sentiment remained lifted by healthy regional demand, mainly due to buying interest from India and Pakistan, as well as Vietnam, seeking higher volumes after the Dung Quat refinery shut down. The gasoline crack spread against Dubai crude in Singapore showed a sharp gain of $4 to average $15/b in August.

While supplies are seen to tighten in the region, with Singapore onshore light distillate stocks declining, additional support is expected to come from gasoline volumes being shipped to the American market due to the shutdown of several refineries in the US, which were affected by Hurricane Isaac and the shutdown of the Amuay refinery in Venezuela. Naphtha cracks developed similarly, strengthening since the beginning of the month mainly on the back of improving petrochemical margins, with firmer buying interest from South Korea and Malaysia. Meanwhile, further support came from the supply side due to lower Indian naphtha exports.

Middle distillates continued increasing their healthy crack levels, with fundamentals remaining largely stable in a relatively tight gasoil market. Market sentiment has been particularly strong as supplies remained tight in the region amid refinery maintenance and shutdowns, while demand continues positively. Indonesia diesel imports are seen on the rise most likely on the back of the construction industry resuming operations with the passing of the month of Ramadan.

The gasoil crack spread in Singapore against Dubai averaged around $23/b in August, gaining $2 from the previous month. The power failures in India have also provided a boost to diesel demand and this may continue if the monsoon rains in the country do not reach their typical levels. At the bottom of the barrel, the fuel oil crack continued to lose ground, most likely due to higher inflows into the region. Limited demand from the bunker sector weighed on the fuel oil market, offsetting the buying interest from Sri Lanka and utilities in South Korea, as hotter-than-usual temperatures had the country seeking increased volumes of fuel oil. The fuel oil crack spread in Singapore against Dubai dropped by $1.5, to average minus $5/b in August Independent Chinese refineries have been increasing their run rates to reduce power shortages, amid a temporary reduction in South American fuel oil inflows to the region. This could support the fuel oil market over the coming weeks.