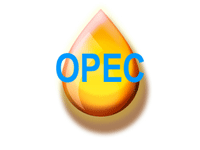 Apart from Mars/LLS, light-sweet/heavy-sour spreads were mostly in line with refined product performance during August as they widened sharply tracking the improvement in light product cracks as fuel oil refining margins weaken. European Dated Brent/Urals and Asian Dubai/Tapis spreads widened while the US LLS/Mars spread narrowed.

In Europe, the Brent/Urals spread was greatly affected by the tightness in the North Sea market, refined product performance and the regional medium-sour tightness. Russian Urals crude had a bullish run over the month with Urals assessed at its highest-ever premium to Dated Brent, before retreating back to its normal level. In contrast, maintenance at the Hound Point facilities in August as well as impending maintenance at the Buzzard field boosted Brent. High light product cracks, particularly gasoline, also supported light crudes amid strong gasoline export opportunities that resulted from multiple issues across the Atlantic. Urals crude stood at minus 30¢/b to Dated Brent in August, compared to plus 5¢/b in the previous month.

In Asia, the Tapis/Dubai spread widened significantly for the second month on the back of improving regional light products cracks. While widening naphtha and middle distillate cracks have played a role, healthy Asian refinery margins have been led predominantly by soaring gasoline cracks amid increasing regional demand and export opportunities to the US West Coast. Gasoline cracks temporarily reached $23/b, a level not seen since May 2007. This has contrasted with fuel oil cracks, which tapered off due to ailing Asian demand and ample supplies due to large arbitrage volumes coming from Europe. Over the month, the Tapis/Dubai spread widened $1.70 to $7.35/b, on average.

In the US, the LLS/Mars spread narrowed despite the wider light/heavy refined product spread. The contraction came on the back of increasing domestic production of light crude and surging sour crude differentials. Although cracking margins for light sweet LLS sustained healthy values and medium/heavy sour grades were pressured by the shutdown of Motiva and Amuay refineries, the spread still contracted 36¢ to $4.62/b in August.