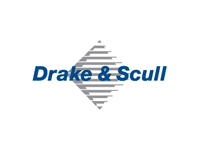 Drake & Scull International PJSC (DSI), a regional market leader in the integrated design, engineering and construction disciplines of Civil Contracting, Mechanical, Electrical and Plumbing (MEP), Water and Power, Rail and Oil and Gas announced today that it has been awarded in collaboration with Sicim spa of Italy a AED 1.314 billion Engineering, Procurement and Construction (EPC) contract for pipeline installation at the Zubair Oil Field in southeastern Iraq. DSI's share of the overall contract value is 50 %.

The Zubair Oil Field is considered one of the largest in the world – and is developed by a consortium led by Eni, one of Italy's largest companies specialized in Oil &Gas, petrochemicals, oil field services, and power generation. The project scope is EPC services for oil and water flow lines, water trunklines, oil transfer pipelines, and connections to wellheads and degassing stations. This represents DSI's first project in Iraq and its first major Oil & Gas contract in the region. DSI will execute the project in Joint Venture collaboration with European EPC specialists SICIM. SICIM has been involved in the execution of EPC projects for the Oil and Gas industry, installing large diameter pipelines and multidisciplinary plants globally since 1962.

On this occasion, Khaldoun Tabari, CEO of Drake & Scull International PJSC said, "The Iraqi construction market offers massive potential in areas such as Oil & Gas where there is a huge demand for EPC contractors. The country is also undertaking substantial developments to revolutionize its social infrastructure and as such we can expect demand for our type of services to extend to other key sectors such as healthcare, education, hospitality , housing , waste water and water treatment. Our work on the Zubair Oil Field marks an important milestone for DSI and will optimize our exposure and market reach to the Oil & Gas domain".