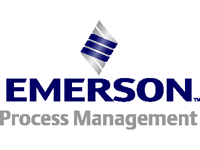 Emerson Process Management has received certification of accreditation to ISO/IEC 17025:2005 from the Laboratory Accreditation Bureau (L-A-B) for its Daniel Measurement and Control calibration laboratory located in Houston, Texas. This internationally recognized accreditation by L-A-B certifies Emerson's Houston production facility for calibration on Daniel liquid ultrasonic flow meters and liquid turbine flow meters. Certified meter proving is critical since metering performance directly affects process manufacturers' profits in processing and custody transfer metering and acceptance.

The ISO/IEC certification complements Emerson's established worldwide network of facilities which are triple certified by ISO standards including Stirling, UK; Sorocaba, Brazil; and Singapore. The facilities are internationally certified by ISO standards for quality, occupational health and safety, and environmental management systems.

L-A-B is recognized by the International Laboratory Accreditation Cooperation (ILAC), the Asia Pacific Laboratory Accreditation Cooperation (APLAC), and the National Cooperation of Laboratory Accreditation (NACLA).

ISO/IEC 17025:2005 is considered the gold standard for calibration activities in accordance with international standards. The accreditation focuses not only on the laboratory's calibration uncertainties, but also on its management system, processes and procedures.

"This recognized accreditation extends and strengthens Emerson's commitment to providing the world's best flow measurement technology and meter prover systems," said Drew Weaver, director of global flow labs and fluid mechanics at Emerson Process Management, Daniel. "Most importantly, it helps streamline the customer experience by assuring product performance and integrity."

Ultrasonic meters are frequently used for critical hydrocarbon applications and the turbine meters are used as master meters to calibrate other hydrocarbon meters in the field. The prover is the reference standard against which the meter is calibrated under actual operating conditions. Direct proving allows the meter to be calibrated for any flow changes that affect meter performance and linearity while verifying repeatability, thus satisfying liquid hydrocarbon custody transfer contractual requirements including API or International Standards.