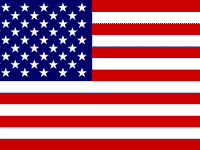 The US economy is still holding up relatively well compared to other developed economies, but the improvements are slow and remain below potential. The most recent indicators continue to point to a somewhat mixed recovery with GDP growth at around current levels. The positive, although slightly decelerating, momentum, in output seems to continue, given that the labour market is only slightly improving and international trade is also slowing. Leading indicators point to balanced growth in the nearer future of around 2% annually, but this will also be influenced by the handling of the sovereign financial situation in the near future, particularly after the presidential elections.

The second GDP release for 2Q12 growth has highlighted the low, but so far well supported, growth trend. The second quarter grew at a 1.7% seasonally adjusted, annualized growth rate. This is lower than the 1Q12 output, which stood at 2.0%. Personal consumption contributed 1.2 percentage points (pp) to the growth in 2Q12, which is a continuation of the trend for the last quarters and should be taken as a positive element. With this currently somewhat slowing momentum, the focus on the Federal Reserve Board (Fed) and its near-term decision on monetary measures is increasing with the main question as to whether it will engage in another round of quantitative easing or other measures to stimulate the economy. Fiscally, the room for maneuvering seems to be almost exhausted, but given the circumstances of an election year, it remains to be seen whether additional steps will be taken.

The labour market report for August was weak, albeit improving. Job additions in the non-farm payroll area continued at 96,000, lower than last month's number of 141,000, which was also revised down from 163,000. The private sector had added 103,000 after 162,000 in July. This development reduced the unemployment rate to 8.1% from 8.3% a month earlier. Furthermore, the share of long-term unemployed retracted slightly, moving from 41.9% in June and 40.7% in July to now stand at 40.0% in August, clearly a positive trend. This compares to 42.8% in May and to last year's peak levels of more the 45%. Unemployment is still high and a major improvement is not expected anytime soon, but a decline of around 1 pp per month should provide some support to the economy. The participation rate remains at 63.5%, almost flat from the previous month.

Surveys on consumer confidence provide mixed messages on the back of a still relatively weak labour market. The consumer confidence index of the Conference Board fell considerably in August to 60.6 from 65.4 in July. This compares to this year's peak level in February of 71.6. However, the other consumer sentiment index of importance, the index of the University of Michigan, increased slightly. It stood at 74.3 in August, after 72.3 a month earlier. This compares to the May level of 79.3, which was the highest since October 2007. Monthly retail sales numbers improved in July, after three consecutive months of decline. They rose by 0.8% m-o-m, after a decline of 0.7% the previous month.

Industrial production continues expanding on a yearly basis. It grew by 4.4% in July, after 4.7% y o-y a month earlier and has constantly decelerated since April. Manufacturing orders continue to expand, but also at lower levels. They grew by 1.9% y-o-y after 2.5% in June and 2.7% in May. This decelerating output growth is highlighted by the latest ISM numbers for the manufacturing sector, which, in August, stood at 49.6, the third consecutive month below the growth-indicating level of 50. This was lower than the 49.8 in July and 49.7 in June. The ISM for the services sector improved slightly to 53.7 from 52.6.

The very important housing sector continues improving, but remains weak. Pending home sales grew by 2.4% in July, after having fallen by 1.4% a month earlier, according to the National Association of Realtors. Pending home sales are considered a leading indicator of progress in real estate, because they track contract signings. Positively, the yearly change of the house pricing index of the Federal Housing Finance Agency (FHFA) has continued its rising trend, up by 3.7% in June, after already healthy 3.6% growth in May and 3.0% in April. However, it still seems a long way for this market to heal, which has been one of the main challenges the global economy is currently dealing with. Thus, the growth forecast for 2012 was revised up from 2.2% to 2.3%. Considering the challenges for the economy ahead, the 2013 forecast remains unchanged at 2.0%.