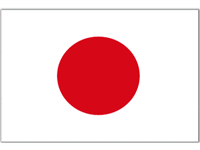 Record rainfalls in July delivered flooding and landslides into southern Japan, affecting transportation fuel consumption slightly. The latest monthly data for July showed a decline in transport fuel; however it indicates strong increases in the direct use of crude and residual fuel oil, as a result of nuclear plants being shut down. Since the lower baseline effect is no longer eminent, it led to a much lower monthly growth than in the previous months of 2012. Ever since the shutdown of almost all Japanese nuclear plants, the direct crude and residual fuel burning for electricity production has increased and is expected to further continue throughout the year. July oil consumption grew by only 2.1% y-o-y, averaging 3.9 mb/d.

Furthermore, voices calling for the country to completely abandon nuclear energy are dominating the country's political scene. Japan's new energy strategy seems to envisage complete abandonment of nuclear power plants with alternative options:

- Reducing the share of the nuclear power plants in the country's energy mix to zero by 2030.
- Domestic hearings indicate that 70% of the people favour a complete shutdown of nuclear facilities and the government is about to give in to public requests. The ban on new nuclear plants will be in place and a limited life of 40 years will be applied to existing plants.

In South Korea, June oil use was strong, denoting an increase of 11.6% y-o-y, with the strongest additions having been observed in naphtha, gas/diesel oil and gasoline. The country's oil demand increased by 0.1 mb/d, averaging 2.3 mb/d. As a measure to decrease the use of oil, South Korea introduced a plan to curb the use of vehicles and encourage alternative fuels.

This new measure might save 26 mb of oil in the next three years, as the government has claimed. The petrochemical industry in South Korea consumed 1.0 mb/d of naphtha in June alone, as a result of heating manufacturing activities. As a result of strong Japanese oil demand, OECD Pacific oil consumption is expected to grow in 2012 by 0.34 mb/d. During 2013 OECD Pacific oil consumption is projected to grow again, but at a lower level of 0.07 mb/d.

Despite the industry's expectations for a buying-rush ahead of the expiration of government incentives, Japanese auto sales lost momentum and rose only by 7.3% in August. It is the slowest pace in eleven months. Japanese auto demand is expected to remain strong in 2012, partly due to government stimulus plans and sales in tsunami-hit areas, where thousands of cars were destroyed. However the very high growth rates, seen in the first half of 2012 will ease in the upcoming months as last year's baseline will be higher for these months and government subsidy programmes end in September. Due to the economic slowdown, South Korean domestic car sales contracted strongly by 7.1% in August y-o-y. For the same month exports fell by 2.8% y-o-y.