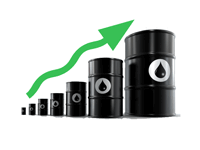 Oil exports from Iraqi Kurdistan have risen to 170,000 barrels per day (bpd) and will reach 200,000 "within days", following a recent deal between Baghdad and the autonomous region over payments, Oil Minister Abdul-Kareem Luaibi said.

Luaibi also said oil exports from Iraq would hit 2.7 million bpd in October, and expected the oil price to stay within a range of $100-120 per barrel, which he described as suitable to both consumers and producers.

"This month definitely with the increased amount (of oil) from the region, the figure will be much more (than 2.6 mln)," Luaibi told reporters during a sports festival organized by the oil ministry.

Iraq's oil exports rose to 2.6 million bpd on average in September, the highest in more than three decades, compared to 2.565 million bpd in August.

OPEC member Iraq has the world's fourth-largest oil reserves and is targeting exports of 6 million bpd by 2017, overtaking its neighbour and fellow OPEC member Iran.

But a long-awaited hydrocarbons law has been held up for years due to differences between Baghdad and Kurdistan over oil rights.

Kurdistan has angered Baghdad by signing deals with foreign oil majors, such as Exxon and Chevron, contracts the central government rejects as illegal.

"The amount received yesterday (from the Kurdish region) was more than 170,000 barrels and within days the brothers in the region promised us it would reach 200,000 barrels," Luaibi said.

OPEC's reference crude oil basket price fell to $107.08 a barrel, from $109.32 a barrel on Tuesday, OPEC said.

"The (oil) prices will stay ranging between $100-$120 (per barrel), and this level of prices is acceptable from the economic point of view, and it is profitable for both sides," Luaibi said.