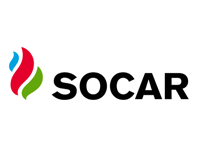 The Department of Geophysics and Geology of SOCAR signed a Framework Agreement on Technical Services with BP. Opening the signing ceremony, SOCAR first Vice-President Academician Khoshbakht Yusifzadeh said that SOCAR services will be widely used in providing technical services on exploration and evaluation projects where BP is the operator. The document was signed by chief of the Geology and Geophysics department of SOCAR Vagif Abdullayev and executive manager of Framework Agreement Paul Evans. Academician Khoshbakht Yusifzadeh wished success to the parties in implementation of the agreement.

BP Vice President on Exploration and Evaluation Greg Riley expressed his gratitude in expanding cooperation with SOCAR, spoke about the history of bilateral relations and importance of the agreement. According to him, the agreement confirmed the richest experience and knowledge of SOCAR in exploration and evaluation sphere in the water area of the Caspian Sea. He said: "SOCAR was always ready to share its experience with us and we believe that this agreement will further deepen our cooperation".

Under the agreement, BP plans to use the SOCAR services on the repeated processing of the data of seismic survey 2D on block of Shafag-Asiman perspective structures, as well as the seismic interpretation of main layers while holding seismic 3D survey.