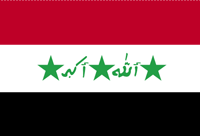 Iraqi Kurdistan's leading oil producer, Genel Energy, said it would keep crude exports flowing after the Kurdistan Regional Government (KRG) finally received an initial payment from Baghdad.

The central government and the autonomous region agreed last month to settle a dispute over oil payments after the KRG promised to continue exports and Baghdad pledged to pay foreign companies working there.

Iraq's finance ministry issued an initial payment early last week, but the funds had not landed in the KRG account by Friday, prompting Genel to say it would halt exports if the money did not arrive soon.

On Monday, the first installment of 650 billion Iraqi dinars ($558.9 million) was received, a KRG spokesman said.

"We won't cut exports now," Genel Energy President Mehmet Sepil told Reuters. "The KRG will reconcile (the payments) with all the contractors, and then we will get paid."

The KRG spokesman said the northern region expected a second payment of 350 billion Iraqi dinars to arrive imminently.

"We trust there will not be the same delays with the second tranche," he said.

Exports from Kurdistan have risen to 170,000 barrels per day (bpd), and the fields of Taq Taq and Tawke, where London-listed explorer Genel Energy has a stake, are contributing about 110,000 bpd.

In April, the KRG halted oil shipments in protest over what it said were overdue payments from the central government to companies in the Kurdish region.

It later resumed exports through a Baghdad-controlled pipeline from Kirkuk to the Turkish port of Ceyhan but threatened to cut them off again if no agreement was reached on payment.

Iraqi Deputy Prime Minister Rosh Nuri al-Shawish said on Tuesday the Finance Ministry had issued an initial payment to the KRG.

Genel has complained it has not been paid for most of the oil exported in 2009 and 2011. Other operators, including Norway's DNO, have voiced similar grievances.

Taq Taq and Tawke form the backbone of KRG exports, and Sepil said deliveries from Taq Taq alone could be ramped up to around 95,000 bpd.

Deliveries from Tawke could climb to 90,000 bpd, industry sources said. Khurmala, the northernmost part of the giant Kirkuk oilfield, makes up the remainder of exports.

Kurdistan has angered Baghdad by signing deals with foreign oil majors, such as Exxon and Chevron, which the central government rejects as illegal.

The oil contracts row is part of a broader battle between the Baghdad government and Kurdistan over oil rights, territory and regional autonomy, which is straining Iraq's uneasy federal union.