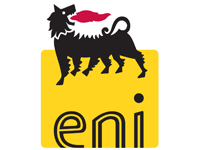 Eni S.p.A., Italy's biggest energy company by market value is less enthusiastic now about its operations in Iraq than when it entered the Arabic country after the end of Saddam Hussein's regime, Chief Executive Paolo Scaroni said.

"Our adrenaline rush now is not what it was when we entered Iraq," said Mr. Scaroni at a conference in Rome with the International Energy Agency on Iraq.

Eni's issues with Iraq are its high bureaucracy, limited energy infrastructure and the political situation with the Kurdistan region that follows its own policy when it comes to hydrocarbon activities, Mr. Scaroni said. The government in Baghdad should consider why some global companies are going to Kurdistan, he added.

"Iraq is more complex than we first thought," he said.

Eni has invested between $4 billion and $5 billion so far in its Iraqi activities out of the planned $18 billion, Mr. Scaroni said.

The Italian company ruled out leaving its activities in Iraq to move to Kurdistan, Mr. Scaroni added, referring to Exxon Mobil Corp. (XOM) trying to sell its activities in Southern Iraq to start a drilling effort in the Kurdistan region.