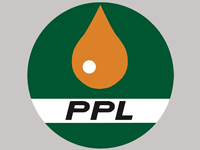 Iraq signed a final gas exploration contract with Pakistan Petroleum as part of its drive to attract investment in its energy sector following years of neglect. The contract gives the Pakistani company the right to explore gas Block 8, covering an area of 6,000 sq kms in Diyala and Wasit provinces in eastern Iraq.

Iraq has the world's 10th-largest gas reserves and has said its priority will be to use it on the domestic market, mainly for power generation. But it has left open the possibility of allowing gas exports once domestic needs are met. 'Developing exploration Block 8 could be very promising as a source of gas to feed the country's power plants in future and open the way for Iraq to be a major exporter,' said Ahmed al-Shamma, Iraq's deputy oil minister, during a signing ceremony.

OPEC member Iraq has already signed scores of contracts with foreign companies to develop its oil industry as it seeks to rebuild after years of war and economic sanctions. The major issue with rehabilitating Iraq's energy sector though has been its failure to lure enough foreign investment. Tough contracts and logistical red tape in Iraq have held back much foreign investment.

A handful of international companies, including Pakistan Petroleum, Kuwait Energy and Lukoil, won bids in May at Iraq's fourth energy auction, which had a poor showing because of tough contract terms drawn up by Baghdad. 'We are planning to spend a minimum of $100 million to start exploration activities and we might need additional $400 million as investments,' Pakistan Petroleum chief executive Asim Khan told reporters in Baghdad.