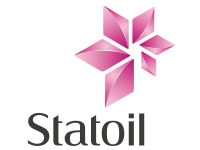 Production at Statoil's LNG plant at Melkoya, Hammerfest has been shut down after power failure just before 14.30 pm on Monday.

The incident resulted in the emergency response organisation being mobilised, and personnel were according to instructions evacuated from the inner area to the outer plant area. No one was injured during the incident. The plant was without power for about 20 minutes before it received power from the grid, and work to normalise activity is now being carried out.

Production at Hammerfest LNG will remain shut down until the facility has been inspected Tuesday and checked for any damage or malfunction. The authorities have been notified and the incident will be investigated.

Facts about Snohvit and Melkoya
Snohvit was the first petroleum development in the Barents Sea. Large volumes of natural gas are transported through a 143-kilometre pipeline to shore and cooled at Europe's first production facility for liquefied natural gas, Hammerfest LNG.

Snohvit is the first major development on the Norwegian shelf where the entire production facility is placed on the seabed, between 250 and 345 metres below the sea surface. At the LNG plant on Melk?ya the wellstream is separated and the natural gas is cooled to minus 163 degrees Celsius before being shipped to the market.

Partners: Statoil (36.79% – operator), Petoro (30%), Total E&P Norge (18.40%), GDF SUEZ E&P Norge (12%) and RWE Dea Norge (2.81%).