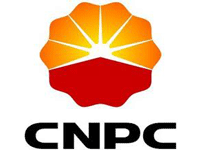 On November 17, CNPC and the Autonomous Regional Government of Tibet signed a cooperation framework agreement on natural gas supply in Beijing.

CNPC Chairman Jiang Jiemin and CPC Chief of Tibet Autonomous Region Chen Quanguo had a friendly meeting and attended the signing ceremony. CNPC President Zhou Jiping and Chairman of Tibet Autonomous Region Padma Choling signed on the agreement on behalf of the two sides. CNPC Vice President Liao Yongyuan presided over the ceremony.

This is a major step forward taken by the two sides to strengthen cooperation, so as to guarantee energy supply to Tibet, optimize the local energy consumption mix, improve people's living conditions, and protect the ecological environment of the region. Also, through the gas-fired heating project in Lhasa city, CNPC is dedicated to assist Tibet's sustainable economic and social development.