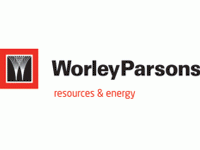 WorleyParsons has been awarded a three-year contract by LukOil Mid-East Limited to provide project management services for West Qurna-2 oil field development project in Iraq.

WorleyParsons will provide project management, technical and construction supervision personnel to support the West Qurna-2 engineering, procurement and construction (EPC) activities. WorleyParsons will also develop a Project Management System to effectively manage and control the project during its execution from design engineering through to commissioning.

The contract covers a number of facilities for the West Qurna-2 project including central processing facilities, gas treatment facilities, well pads, produced water treatment and all related offsites and utilities.

The contract will be executed from WorleyParsons' offices in the United Arab Emirates and Iraq, and will involve working in different locations around the world with front end engineering design, and EPC contractors. The expected revenue to WorleyParsons from the contract is USD 82m.

Commenting, WorleyParsons' CEO Andrew Wood stated "We are pleased to be able to continue our involvement in the development of Iraq's oil and gas infrastructure. We appreciate the significance of the West Qurna-2 development to the sustainability of the Iraqi economy, and will work closely with LukOil to create the maximum value over the life time of the field".