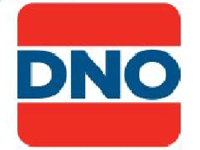 DNO International ASA, the Norwegian oil and gas company, was advised by the Kurdistan Regional Government that a payment of USD 160 million was transferred last night for distribution to the foreign members of the Tawke joint venture in partial payment for past oil exports of oil from the Tawke field in the Kurdistan Region of Iraq. DNO International's share of the payment is USD 116 million with the balance to be transferred to partner Genel Energy plc.

DNO International will record its share of the payment in the fourth quarter of 2012. This is the third payment received by DNO International for oil exported from the Tawke field during 2009, 2011 and 2012. Previous payments were received in September 2011 for USD 60 million and in June 2011 for USD 104 million, bringing the total received from Baghdad for exports to USD 280 million.

"We are pleased to receive this latest payment as we continue to increase production capacity at Tawke and develop our other Kurdistan discoveries," said Bijan Mossavar-Rahmani, DNO International's Executive Chairman.

DNO International is the operator and holds 55 percent interest of the Tawke license.