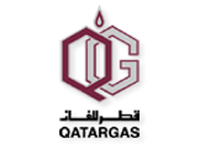 Qatargas has delivered a paper titled 'Natural Gas for a Global Sustainable Energy Future' at an LNG symposium conducted by the International Gas Union (IGU) on the sidelines of the COP 18 conference being held in Doha. The paper showcased Qatargas' role in providing a sustainable energy mix to over 20 countries around the world through the supply of liquefied natural gas (LNG) and highlighted Qatargas' reputation as a reliable long-term supplier with the ability to meet demand where it's needed most and for many decades into the future.

The paper further explained Qatargas' commitment to improving the environment and highlighted many of the initiatives currently being undertaken to reduce its carbon footprint. This included the $1billion Jetty Boil-off Gas (JBOG) Project which will recover 90% of boil-off-gas flared during ship loading which will provide enough energy to power more than 300,000 homes.

The paper also discussed Qatargas' greenhouse gas (GHG) reduction approach and how the actions have contributed to an 11.5% reduction in GHG emissions since 2010 and outlined further steps the company is taking to continue to reduce its carbon footprint through a combination of operating excellence and environmental performance enhancements to responsibly utilize Qatar's natural resources and ensure alignment with the Qatar National Vision 2015 on sustainable development.

Al-Anoud Darwish, Senior LNG Marketer - Short-Term Trading & Optimization at Qatargas, who delivered the paper, said, "LNG will form a major part of the world's energy mix as we move forward due to its lower emissions and more environmentally-friendly impact. However, there are still other initiatives that can be taken to help reduce greenhouse gas and carbon emissions and this can be seen with Qatargas' JBOG Project, Wastewater Management Strategy, Greenhouse Gas (GHG) Management Program and Flare Reduction Program. COP18 gives us the platform to showcase how we can all implement new technologies to improve our environment."