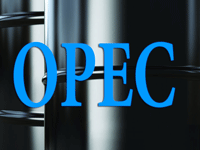 Indonesia's economic growth held above 6% for an eighth quarter, as domestic consumption and rising investment countered an export slump, reducing the need for the central bank to cut interest rates. Gross domestic product rose by 6.17% in the three months ending 30 September from a year earlier, the Central Bureau of Statistics said early in the month. That compares with a 6.37% gain in 2Q.

Private consumption increased by 5.7% in 3Q from a year earlier, and investment surged by 10%. Domestic consumption accounted for 63% of GDP and investment contributed 33.2%, while net exports deducted 0.61% from the economy in 3Q.

The Bank of Thailand cut its policy interest rate by a quarter of a percentage point in a surprise move, making it the latest Asian central bank to ease policy, as weakening demand from the West and China hits the region's export-oriented economies. Weak global demand has weighed on Asian economies like Thailand's that depend heavily on exports, with the problem aggravated by slowing growth in China.

Consumer confidence in Thailand rose in October for the first time in four months, due mainly to easing concern over a repeat of last year's devastating floods. The consumer confidence index rose to 77.8 in October from 77.0 in September, data from the University of the Thai Chamber of Commerce's Economic and Business Forecasting Centre showed. The National Economic and Social Development Board Thailand has maintained its projection of Thailand's economic growth rate this year at a range of 5.5% to 6%, thanks to positive factors domestically and globally.