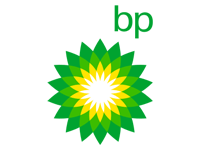 Oil major BP is close to reaching a deal with Iraq to cut the final production target for the supergiant Rumaila oilfield to between 1.8 million and 2.2 million barrels per day (bpd), oil ministry and industry sources said.

Officials from BP, Iraq's state-run South Oil Co. (SOC) and its oil ministry have been in talks for the past four months, studying BP proposals to lower the target of 2.85 million bpd, which they agreed to in 2009.

The negotiations are the latest sign of trouble in Iraq's southern oilfields, where logistical bottlenecks and weak infrastructure have eroded investor interest at the same time that the autonomous Kurdistan region in the north attracts oil majors.

Soon after signing multi-billion service contracts with foreign oil majors, Iraq had said it aimed for an overall production capacity of 12 million bpd, but the OPEC member has reduced that target to 8.5-9 million bpd.

"BP has submitted three figures to lower Rumaila production. Iraq has initially accepted to cut output, and a final deal is expected by year-end," a senior SOC official who is involved in the discussions said.

"BP's offer included cutting Rumaila production to 1.8 million barrels per day and extending this final plateau until 2029," the official added.

The final plateau period is the time during which peak production is sustained after it is first reached in 2017.

"We aim to discuss and agree a full field development plan in 2013. Any discussions we have with the government are commercially confidential," a BP spokesman said in response to a request for details.

Rumaila, the workhorse of Iraq's oil industry which BP operates with China's CNPC, has estimated reserves of 17 billion barrels and currently produces around 1.35 million bpd - more than a third of Iraq's total output of 3.4 million bpd.

But crumbling infrastructure, red tape and a lack of clear oil legislation have stunted investor interest and made it difficult for Iraq to achieve its ambitious production plans.

Royal Dutch Shell in March also started talks with Iraq to slash its production target at Majnoon oilfield, the first company to begin negotiations with the government to reduce unrealistic output goals.

"We have to re-negotiate the final production target not only with BP or Shell, but with other companies also," an oil ministry official said. "We don't have suitable infrastructure to deal with future mega production."