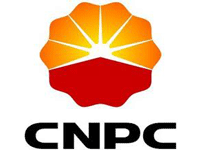 China National Petroleum Corp (CNPC) has emerged as the frontrunner to take over Iraq's West Qurna-1 oilfield from Exxon Mobil, a move that would diminish Western oil influence in Iraq a decade after the U.S.-led invasion.

U.S. oil major Exxon is giving up its stake in the giant southern oilfield after clashing with the central government in Baghdad over exploration contracts it had signed with the autonomous Kurdistan region in the north.

Iraqi and Chinese sources said CNPC unit Petrochina is negotiating for Exxon's 60 percent in the $50 billion West Qurna-1 project and that there are rival bidders. Royal Dutch Shell is a minority partner.

"CNPC has shown interest; they are there. And from our side, there is no problem with them taking on a bigger position. We are not sensitive about this," a senior Iraqi official said.

"These are service contracts, not production-sharing contracts (which give companies an ownership stake), so it doesn't matter if they have 10 fields or one."

For energy-hungry China, a major buyer of Iraqi crude, access to reserves is a strategic imperative, and Beijing is prepared to accept tougher terms and lower profits than Western oil majors and even Russian firms such as Lukoil, which have to answer to shareholders.

Iraq has the world's fourth-largest oil reserves and wants to at least double its production in the next few years and ultimately challenge Russia and Saudi Arabia as the world's biggest oil nation.

China's stealthy advance in Iraq, supported by piles of cash, has already given it a formidable position in prized southern oilfields, and through Chinese oil company Sinopec, its reach has extended into the northern Kurdish region.

By taking on West Qurna-1, Chinese companies would come to dominate Iraq's oilfields with roughly 32 percent of the reserves found in service contracts awarded to foreign companies, up from 21 percent now.

"PetroChina is in talks to buy the stake from ExxonMobil. There are rival bidders," a source familiar with the Chinese company said. "A decision is expected from ExxonMobil soon."

Iraq has already signaled it would favor bids by CNPC and Lukoil if they decided to buy Exxon's stake and that it had received "positive signals" from both companies they would consider making an offer.

But Russia's Lukoil has made no commitment so far. Russia's second-largest crude producer is already developing West Qurna-2.