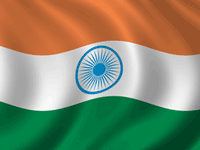 According to public relations of Iranian Offshore Engineering and Construction Company: India and Iran are likely to discuss the stalled Iran-Pakistan-India (IPI) gas pipeline at a joint commission meeting in the first quarter of the year, External Affairs Minister Salman Khurshid said.

IPI project had been stalled over cost of gas as well as security of the pipeline.

"Some issue about costs and that entire still have to be sorted out. We will have a joint commission early this year sometime and in that joint commission, this issue will be taken up," he told reporters here.

India has been boycotting formal talks on the project since 2007 over security concerns. Iran and Pakistan have already signed pacts to implement the long-talked project on bilateral basis.

New Delhi wants Iran to be responsible for safe passage of gas through 1,035-km pipeline length in Pakistan and would pay for the fuel only when it is delivered at Pakistan-India border.

Iran, on the other hand, has suggested a trilateral mechanism, meaning contractual provisions between three countries, to ensure safe delivery of gas to India. Under this system, New Delhi pays for its share of gas even if the supplies were to be disrupted in Pakistan.

Khurshid said the gas pipeline did not figure in his discussions with visiting Iranian official. "But this is one of the points that need to be sorted out. The meeting is likely in the first quarter of the year."