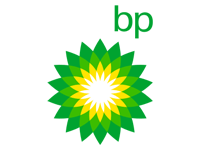 BP's deal to develop an Iraqi oilfield that straddles the border with the autonomous Kurdish region puts it in the front line of a sectarian stand-off, in which rivals and its former CEO have chosen the other side.

Under the draft agreement revealed by Reuters, BP will undertake work to arrest declining production at the Kirkuk oilfield.

Kirkuk's oil riches are at the centre of a crisis within the national government of Sunni, Shi'ite and Kurdish parties over how to share power amid increasing worries the country may relapse into wide-scale sectarian bloodshed.

At least 25 people died on Wednesday in a Kirkuk suicide bombing.

BP will be working on the Baghdad-administered side of the border on the Baba and Avana geological formations. Kirkuk's third formation, Khurmala, is controlled by the Kurdistan Regional Government (KRG).

"From a political perspective, this would move BP close to the fault line. But there are also very solid technical reasons for the oil ministry to have BP at Kirkuk," a western oil executive working in Iraq said.

Kirkuk output has slumped to 280,000 bpd from 900,000 bpd in 2001 after years of injecting water and dumping unwanted crude and products into the field. Iraqi officials have said they would like BP to raise production capacity at this 77-year old workhorse to around 600,000 bpd in five years.

BP's former chief executive Tony Hayward, now heading a new company, and a number of rivals including Exxon Mobil and Chevron have cast their lot with the Kurdish side of the dispute.

In an interview with Reuters in September, Kurdistan Energy Minister Ashti Hawrami said he wanted to deploy oil companies on a project to raise Khurmala's output to as much as 300,000 barrels a day (bpd) from its current 85,000 bpd.

Hawrami also said the KRG, with autonomy and its own armed forces since 1991, would also be interested in capturing the gas that is now being flared from the Avana dome.