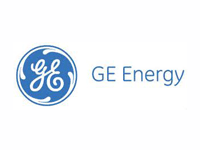 —Building on its reputation as a global leader in developing innovative production solutions for the offshore oil and gas industry, GE Oil & Gas announced it has received a contract for the supply of four complete, variable frequency drive high-speed electric motor and centrifugal compressor packages for Total E&P Norge's new offshore production platform on the Martin Linge oil and gas field. The area is located 150 kilometers off the coast of Norway in the North Sea. Production at the Martin Linge field is scheduled to start in 2016.

The Martin Linge project will benefit from the first application of GE's high-speed direct drive motor-compressor package in an offshore environment. This is an important technology milestone. The packages combine GE Oil & Gas's advanced centrifugal compressor technology on Active Magnetic Bearings (AMBs) with GE Power Conversion high-frequency variable speed drive and high-speed motor technology. In addition, one of the packages has a unique configuration with a central high-speed electrical motor driving one centrifugal compressor from one end and a two-section compressor from the other end.

GE Oil & Gas is a global supplier of equipment for offshore production units. Over the past 10 years, the company has provided gas turbines, compressors and additional equipment for fixed and floating production storage and offloading projects in countries worldwide including Angola, Brazil, Canada, China, Nigeria, Norway, South Africa and the U.K.

This contract illustrates how GE is able to offer an integrated, single-source solution by taking advantage of GE Power Conversion's extensive experience and successful track record with solutions that drive compressors with high-speed, stand-alone induction motors.

This Martin Linge project with Total is an important industry reference for GE's direct high-speed driven compressors with AMBs.