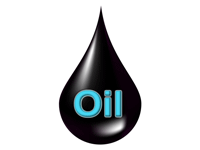 This past summer in India, a massive power shutdown pushed the country's diesel demand past the 200 tb/d growth level for three months. Nevertheless, this trend was repeated last month, resulting from different factors. Indian diesel demand bounced back strongly due to industrial, transport and agricultural sector activity, increasing by 7% or 0.2 mb/d in November y-o-y.

This led to the country's total oil demand growing by more than 0.3 mb/d during the month. Therefore, demand for 2012 exceeded early forecasts by 0.1 mb/d. As for this year, Indian demand is not expected to experience the same summer electricity shutdown; therefore, the country's demand forecast is around 4%.

According to the data released by the Society of Indian Automobile Manufacturers, car sales in India saw a sharp fall of 8% in November y-o-y, as a result of rising fuel prices, high borrowing costs and concern about the development of the country's economy.

Despite these recent sales decreases, the country's auto sales for the year are estimated to have grown by an overall 4%, while 2013 forecasts stand lower, at 1–3%. Indonesian oil demand grew by 4% in October, because of the massive consumption of transport fuel. Gasoline usage grew by more than 10% in October y-o-y. This was attributed to a growing economy and minor subsidies for some oil product consumption.

Indonesia was estimated to consume 1.4 mb/d by the end of 2012, denoting 4.5% annual y-o-y growth. Given the strong Indian oil demand, 'Other Asia's' oil demand growth is estimated at 0.3 mb/d y-o-y in 2012. As for the new year, demand is forecast to grow according to the normal trend; hence the region's oil demand growth will return to 0.2 mb/d.