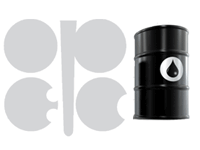 US gasoline demand stood at around 8.4 mb/d in January, falling around 150 tb/d from the previous month and up by around 170 tb/d from the same month a year earlier. US gasoline demand continued to be seasonally low, and despite increasing production and inventories above the typical average, the gasoline crack posted a sharp gain, supported by export opportunities.

Atlantic Coast gasoline prices were on the rise supported by reduced supply, as the arbitrage from Europe to the US East Coast was limited. Additional backing came in mid-January when the inventories dropped more than 1 mb in the largest stock draw since the end of August. Imports weakened considerably, while exports were supported by persistently high demand from Latin America and Europe. Further support came from the supply side as the fluid catalytic cracking unit at Trainer, Pennsylvania, was offline.

The gasoline crack averaged $34.5/b in January, a sharp increase of more than $4 from the previous month's average.

Middle distillate demand stood at around 3.4 mb/d in January, which was 260 tb/d below the previous month and around 400 tb/d below the same month the year before. The middle of the barrel continued losing ground with domestic demand continuing its free-fall to stand 400 tb/d below a year ago. Over the month, despite production continuing its downward trend, inventories continued to increase, reaching more than 130 mb, the highest level since 1Q12.

Meanwhile, the heating oil crack narrowed slightly as temperatures in the lower 48 US states were recorded above the 30-year average during the start of the year. On the other hand, the gasoil market continued receiving support from the export opportunities to Latin America from USGC refineries, as the diesel demand for smallscale diesel-fired generation in replacement of power generation increased due to the drought conditions in some countries.

The gasoil crack on the USGC lost almost $3 to stand at around $32/b in January. At the bottom of the barrel, fuel oil cracks trended slightly downwards over the month, with the residue being pressured by limited arbitrage toward Asia and plentiful supply exerting pressure on High Sulphur Fuel Oil (HSFO) in the US Gulf Coast, while the Low Sulphur Fuel Oil (LSFO) remained stable.

Furthermore, the spread between low and high sulphur remained high on demand for LSFO, following the start of the North American emission control area since August and additional demand of Straight Run Fuel Oil (SRFO) as secondary feedstock to some refineries.

The fuel oil crack averaged $17/b in January, losing $1 from the previous month.