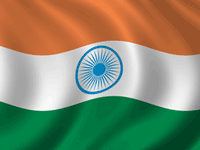 Oil demand in India grew by 2.8% y-o-y in December — the lowest recorded monthly growth since May 2012. Demand growth was led by diesel as cold weather positively affected consumption, especially the use of 2-wheeled vehicles. Delhi experienced the coldest December in the last five years. Despite this increase, diesel consumption grew only by 4%, lower than in previous months, as a result of price increases and some fuel substitution.

Following a strong November, gasoline consumption in December 2012 was flat as a result of declining mileage, reduced new passenger vehicle registrations, as well as a high baseline in December 2011. Moreover, naphtha consumption continued to grow strongly as a result of the flourishing petrochemical sector, along with continued weakness in domestic gas production. The bulk of these increases originated in the Haldia Petrochemicals and IOC Panipat plants.

The year ended with a remarkable 0.2 mb/d yearly growth in Indian consumption, mainly due to the excessive diesel usage for electricity generation. Demand growth in 2013 is forecast to be lower, at around 0.1 mb/d. In Indonesia and Thailand, economic activities and higher industrial production also implied solid growth in oil consumption during 2012. For Thailand, the 4Q experienced solid growth in line with higher activities in the construction sector. For Indonesia, large current account deficits, as well as plans to further reduce fuel subsidies are the main downside risks for the near future. Plans to reduce fuel subsidies are also the main downside risk for oil demand in Thailand, Malaysia and the Philippines.

As a result of strong Indian oil demand, Other Asia's oil demand grew at 0.3 mb/d y-o-y in 2012. As for 2013, oil demand is forecast to grow, returning to the normal trend of around 0.2 mb/d, averaging 11.0 mb/d.