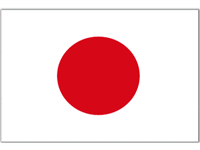 In Japan, December 2012 oil consumption increased by a marginal 0.04 mb/d, compared with the same month in 2011. Oil requirements in December 2012 were once more determined by quite cold weather, pushing up electricity generation and, hence, direct use of fuel oil and crude. In December, the major contributor was a 37.4% jump in sales of B.C type fuel oil used partly by the utilities. Moreover, December 2012 kerosene and LPG consumption marked considerable increases as compared to December 2011, while in the same month the consumption of gasoline fell as a result of high retail prices leading to decreased mileage.

Throughout 2012, growth in the direct use of fuel and crude oil for electricity generation in Japan diminished on the baseline effects of 2011. Nevertheless, direct use of crude and fuel oil determined the bulk of Japan's oil consumption growth of around 0.26 mb/d. Direct use of fuel oil and crude increased by 36% and 58%, respectively, compared to a year earlier.

With regard to 2013, whether Japan reopens some of its nuclear reactors is probably the biggest variable in Japanese demand outlook. However, despite the recent election of the pro-nuclear Liberal Democratic Party, early indications suggest that use of fossil fuels for electricity generation will continue to dominate. The latest government decisions towards introducing stricter safety rules for nuclear plants will probably take several years before some units restart. Hence, 2013 Japanese oil consumption is projected to remain roughly at the same level as 2012. In South Korea, December 2012 saw a rise of 0.05 mb/d y-o-y, driven by an increase in industrial products, notably naphtha for the petrochemical industry, which outpaced the declining consumption for gasoline, diesel and other products.

South Korean oil consumption increased by 0.1 mb/d during the whole of 2012, with naphtha being the product growing the most. While South Korean oil consumption during 2013 is currently forecast to remain flat compared to 2012, the country could see higher growth, as frequent nuclear reactor incidents (there were 15 incidents in 2012) and shutdowns of nuclear plants (one was shut down for approximately 2 weeks in December due to malfunctioning systems) become more and more frequent. The Korean government's nuclear stress regulations and the country's Nuclear Safety and Security Commission has already started conducting tests on all reactors to determine whether power stations in the future can withstand natural disasters.

OECD Asia Pacific oil consumption grew in 2012 by 0.38 mb/d, while the bulk of this increase results from direct crude/fuel oil burning for electricity generation in Japan. During 2013, OECD Asia Pacific oil consumption is projected to remain approximately at the same levels as 2012, with risks of change being skewed towards the upside.