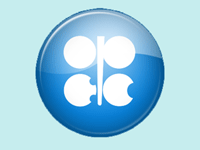 December's PMI data offers additional encouragement that Asia's manufacturing sector is slowly taking a turn for the better. The firm growth trend in Indonesia and Malaysia through much of 2012 continued into the 4Q12.

HSBC and Markit reported that December data signaled decreased output in the Indonesian manufacturing sector, with the rate of decline quickening from November. After adjusting for seasonal factors, the index posted 48.7 in December, down from a reading of 51.5 in November. Indonesia's headline Consumer Price Index (CPI) inflation rate retreated to 4.3% y-o-y in December but had no significant changes in comparison to the previous month.

Meanwhile, Vietnam's PMI reading increased to 50.5 in December from 49.5 in the previous month. Asia Pacific consensus forecasts assumed that the Philippines' CPI inflation decelerated further to 3.3% y-o-y in December, down from the 3.5% rate in November. Philippines and Thailand are expected to perform well in terms of their economic growth rate in 2013. Recent studies on historic economic growth rates and long-term trends project a likely stable economic growth rate in the Asia Pacific region in the year 2013.