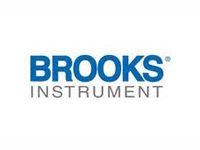 Brooks Instrument, a world-leading provider of advanced flow, pressure, vacuum, level and vapor delivery solutions, has launched the GF135, a revolutionary pressure transient insensitive (PTI) mass flow controller for semiconductor manufacturing. The GF135 improves yield and uptime with real-time integral rate-of-decay flow measurement and advanced diagnostic capabilities to verify accuracy, check valve leak-by and monitor sensor drift without stopping production of wafers. These game-changing features can lead to thousands of dollars in daily cost savings for manufacturing facilities.

The GF135 provides market-leading process gas accuracy and ultra-fast flow settling time for reduced process cycle times. The device uses Brooks' patent-pending real-time rate-of-decay flow error detection technology to continually test for changes in the device's performance. Data can be used to improve accuracy at critical low-flow set points, set up alarm limits for critical performance parameters and monitor trends for predictive maintenance. These diagnostics help identify and correct issues before they occur, preventing downtime and wasted wafers.

Unlike other mass flow controllers, the GF135 features "smarter" functionality with advanced zero drift and valve leak-by diagnostics. Onboard diagnostic logging, zero stability trending and correction, and early detection of valve corrosion or clogging allow semiconductor manufacturers to achieve tighter tolerances and maintain uniformity in etch profiles and critical dimensions. The combination of these features allows the GF135 to deliver exceptional accuracy and cost savings to semiconductor companies.