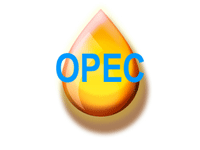 Indian oil consumption grew once more by a remarkable 7.8% y-o-y, driven by high economic growth. Heavily subsidized diesel, partly used for electricitygeneration and transport, accounted for most of the rise, as electricity power cuts continued during the month. The public electricity supply was caught by surprise due to strong electricity demand in a colder-than-usual weather. Moreover, requirements for naphtha used in the petrochemical sector also grew substantially, while residual fuel oil consumption witnessed a declining trend — residual fuel oil, as operating fuel for fertilizer plants, was being substituted by natural gas.

In order to contribute to reducing the large fiscal deficit affecting the Indian economy, the government decided in February to limit subsidies for diesel. Such a decision, combined with already twice-increased diesel prices in January, will lower Indian oil demand growth during 2013, compared with 2012. On the other hand, government plans to reduce airport taxes for Delhi could possibly imply higher jet fuel demand this year. January was a strong month for Indonesia, as a result of solid economic growth. One of the main indicators for domestic consumer spending, auto sales, rose by nearly 27% y-o-y in January. This sharp rise was driven by wage increases, combined with low interest rates. Nevertheless a reduction in subsidies — currently there are plans to raise prices by one-third — inevitably implies lower oil consumption during 2013.

In Thailand, existing subsidies aim to limit inflation, and the Thai government, unlike that of Indonesia, has not yet announced any plans for reductions, although the cost for the country is estimated to be quite high. In Malaysia, there have been some government announcements about reducing fuel subsidies, but concrete actions are not expected before the next general election in mid- 2013. As a result of the strong Indian oil demand, Other Asia's oil demand grew at 0.3 mb/d y-o-y in 2012. As for 2013, it is forecast to grow less at 0.2 mb/d.